Bug #7018
| | | | |
| --- | --- | --- | --- |
| Status: | Closed | Start date: | 2014-08-10 |
| Priority: | Normal | Due date: | |
| Assignee: | - | % Done: | 100% |
| Category: | Graphics | | |
| Target version: | 2.1.0 | | |
---
Description
I have a few minor flaws discovered in the RET metros.
The RSG3 (RandstadRail) and SG3 (not RandstadRail) can be simply connected to each other, but if I do in the game then get the outside changed to the first metro car.
Also, the (R)SG3 and MG2/1 in the game as long, but in reality is the (R)SG3 12 meters longer. Comes through the vehicle in the middle.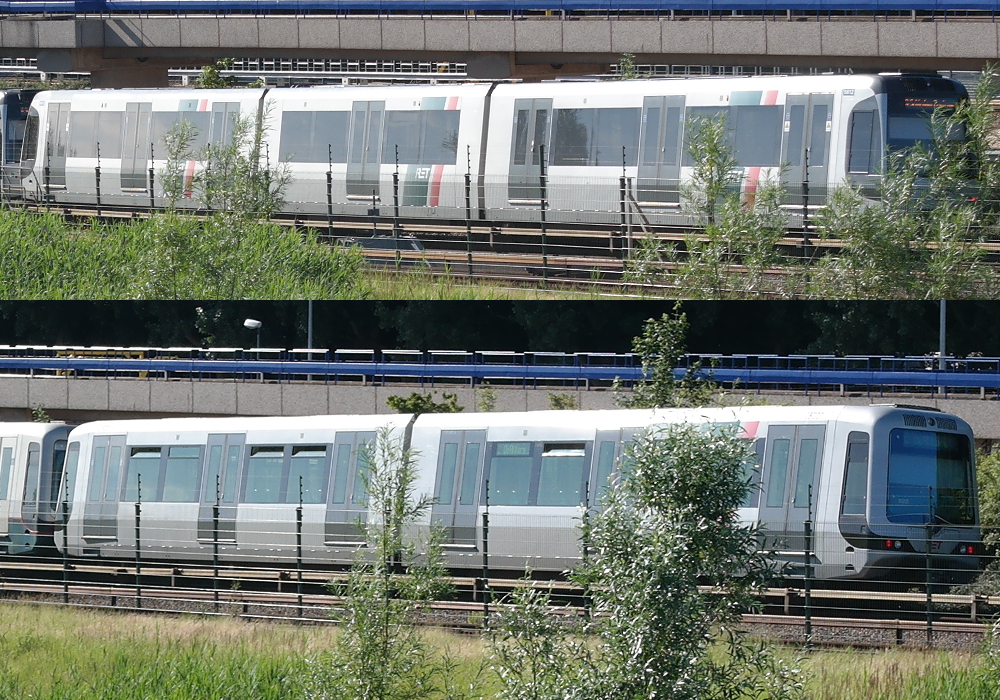 Behind the bush (first from the right) is the same RET logo as (R)SG3.
The MG2/1 has now changed the outside 2 times.
First, he is in a mid-life revision:
But when we are the city that the subway R-net should be called, and it had to be changed again like this (I have not a good picture):
http://stadsregio.nl/system/files/vergaderstukken/2443/05-02-2014/10%20B1%20Bijlage%201%20-%20Voortgang%20belangrijke%20dossiers%20PHO%20-B1_Vormgeving_metrovoertuigen_met_R-ne.PDF
History